OU Field Goal 2004 Nov. 13
The University of Oklahoma beat the University of Nebraska at football on Nov. 13, 2004. This was the first score of the game. My camera does not work well at night, so please accept my apologies for the quality.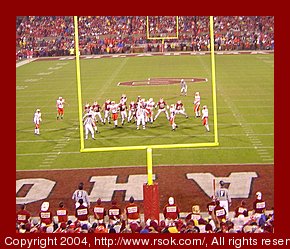 Please be patient while photos load. They are on a very slow server.
John Moyer's home page with prime numbers and other strange things.
John Moyer's University of Oklahoma football page.